David Tepper on Cam Newton: "It's a question of how healthy he is"


[img=64x0]https://static.clubs.nfl.com/image/private/t_thumb_squared/f_auto/panthers/i3ur6afeecmryziidopl.jpg[/img]


Max Henson


[/url]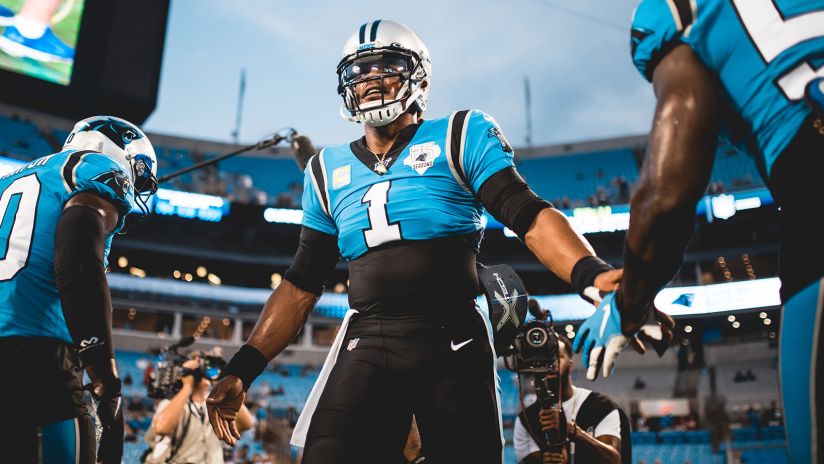 CHARLOTTE – Following the announcement of a [url=https://www.panthers.com/news/david-tepper-and-community-partners-provide-120-000-mid-year-boost-to-charlotte-]

sizable donation to local teachers and students

, Panthers owner David Tepper was asked about 

Cam Newton

's status as the team makes preparations for the 2020 season.
When it comes to the former MVP quarterback, who missed most of the 2019 season with a foot injury, health will be the determining factor. That's something Tepper has consistently said. He reiterated it Tuesday.
"I've said again and again, it's a question of how healthy he is," Tepper said. "That's the No. 1 overwhelming thing. Everything comes from that.
"There's a lot of different things that can happen. First – is healthy? Tell me that and then we can talk."
Tepper was also asked about the assistant coaches Matt Rhule brought in to 

fill out his first staff

, specifically offensive coordinator Joe Brady.
"With Rhule and Brady, we got people who really develop talent, OK?" Tepper said. "I don't want to give too much credit to anybody, but you can see what happened with (quarterback Joe) Burrow down there (at LSU). Whether it was (Brady) or something else, it's a heck of a coincidence. When you look at Matt and what he's done at other places, I think with this staff now we have some of the best developers of talent in the league.
"We have a little bit of a row to hoe," Tepper added. "We have to figure out what we're doing with players and who is healthy or not healthy. We'll figure all that out. It's kind of exciting. We have something that makes sense to people. It's a little different than anybody else has. I think people should be excited about it."